Surprisingly, it's hard to find good backpacking loops that you can do in 2 nights, 3 days.
1. Mt. Marcy: Adirondacks .  Lean-tos, water falls, cantilevered bridges, a wooden dam and climbing the highest point in NY are all some of the highlights for this trip.  I have done this trip two times and it was awesome every time.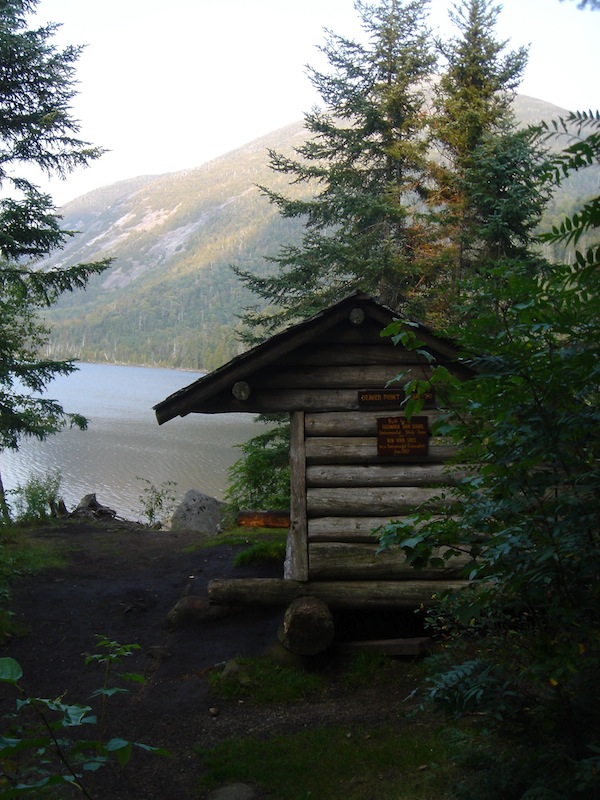 You'll start your hike at the Adirondak Loj parking lot near Heart Lake.  Their is a fee to park and you'll need a bear canister and possibly crampons if there is still snow.  You can rent them there, but call to make sure they are not out.  They also have a gift shop, food, supplies and hot showers for after your hike (50 cents?)
Day 1:  Arrive Friday afternoon and hike to Marcy Dam.  Take Avalanche Pass to the tip of Lake Colden and snag a lean-to.  Visit the gigantic park ranger's log cabin and talk to him about recent bear sightings.  ~ 6 miles
Days 2:  Head East toward Lake Tear of the Clouds and ascend Mt Marcy, the highest point in NY. Enjoy awesome 360 views and your lunch.  Head back down the North face towards Indian Falls.  Find another lean-to at Marcy Dam  ~10 miles
Day 3:  A short 2 mile sprint out of the park and back to the car to shower.  Remember to bring some soap and a towel with your clean change of clothes.  Head into Lake Placid for breakfast/lunch.
Please see the  map  for the route described above.
Notes:
No campfires are allowed so plan on using a gas stove.
2. Stratton: VT.   At first I wasn't excited to hike to the top of a ski mountain, but it's nothing like that.  You wouldn't even know you were on Stratton mountain until you get the fire tower and see the lifts on the other side (barely).  This loop features a 20 person shelter as well as beautiful Stratton Lake and classic Vermont hiking on the Long Trail.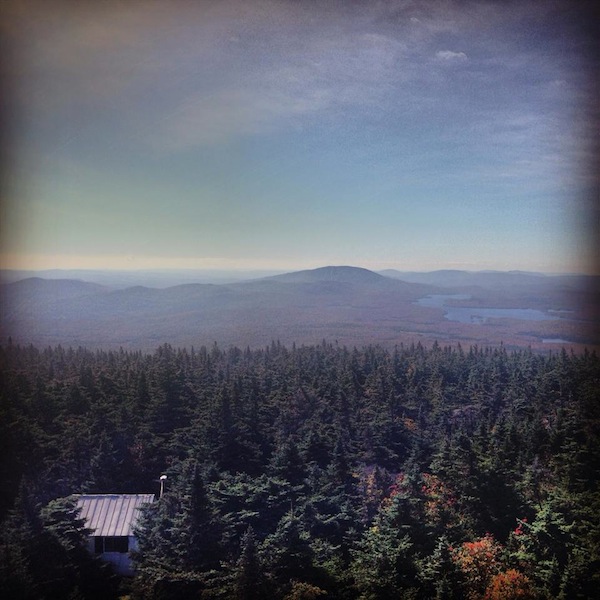 Day 1:  Park at Old Rootville Road just off of Route 30.  Note that the road is named "Rootville Road", but the maps incorrectly shows "Old Rootville Road".  There are a few small parking ares by the water tower on the right.  Hike up Rootville road and stop at Prospect Rock and enjoy the views of your early ascent.  Catch the Long Trail heading SE towards the South side of Stratton pond and hopefully grab a bunk at the spacious Stratton Pond shelter (sleeps 20!).  Always bring a tent just in case, but chances are if you get there around 4pm, there will be room.  You might consider cooking/hanging out at the shelter and then sleeping in a tent.  The reason is that it can be quite loud with twenty or so people milling around.  We also had some quite rude people show up at midnight which can be quite noisy.  Hopefully you'll meet a few AT thru hikers which will be more than happy to eat your extra food.
Day 2:  Leave most of your gear except your lunch and wind breaker at the shelter and ascend up to the top of Stratton Mountain.  Climb the fire tower and enjoy views all the way up to Killington.  You'll descend the way you came up again and pick up your gear before you head towards Bourn Pond.  At Bourn Pond, head North on Branch Pond Trail to the WIlliam B Douglas Shelter.   It only sleeps about 5-6 so you'll need to get there around 4pm to have a good chance of having a spot.  Otherwise there is plenty of tenting spots.
Day 3:  Quick hike out to the car.  Head to Bob's Diner and enjoy a great meal before heading home.
Here is a  map  of the route.
Notes:
Camp fires ARE allowed so think about bringing some steak to grill for the first night.
Each one of the lean-to sites has a privy, but bring your own TP.
There are plenty of places for water, just remember to always chemically treat or filter
If you have any other suggested loops, please post in the comments.  I'm always looking for new hikes.